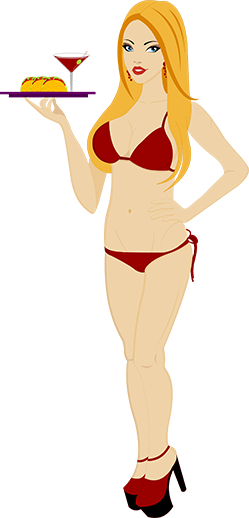 Our History
The Taco Dive Bar was founded in 2015 by the same team and chef who introduced The Hudson Room to Peekskill. Louie Lanza, chef and owner, has owned upward of a dozen restaurants, mostly located in New York City. We specialize in tacos that will make your mouth water just thinking about them. Our dedication to healthy, organic and GMO free food helps ensure the healthiest and tastiest experience. We are located at 55 Hudson Ave. at the beautiful Riverfront Green in Peekskill, NY (Westchester County). Online ordering via the website is available! Order online, pick up in store.
Our Mission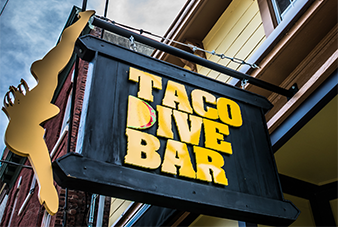 Our mission is to deliver you the best tacos, food, drink and experience possible. Our friendly staff will help ensure everything is just right for you.
Private Parties
We offer a private event space for up to 75 persons, including the VIP "Bourbon Cage" which overlooks the main area, has a private TV and also views of the 5 HD TV's and our 115″ project TV. Your choice of a taco buffet, sushi or hors d'oeuvres. You may call our event hotline at 914-788-8800 for more details.
Reservations
The Taco dive Bar has a "first come first served" policy for dining parties of 1-6 persons. However we can accommodate larger parties. Please contact us with the # of persons, contact #, desired time & any special dietary requests. For more information, please click here.